World Peace, Gratitude & Healing Meditation
World Peace, Gratitude and Healing Meditation

Respect. Non-Violence. Equality. Compassion.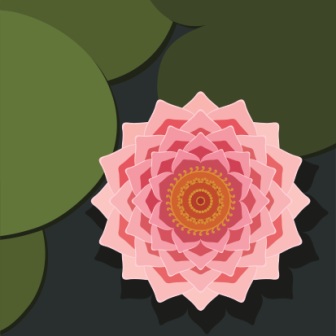 Dear Healing Touch Community,
We are each aware of the strength and power of INTENTION and the capacity for HEALING that is available through our Healing Touch work. Please join us in creating a HUGE column of healing light, peace and gratitude through Healing Beyond Borders with the center anchoring in our Lakewood, Colorado office, so that from our organizational center, our healing light can build to a high intensity and extend throughout the world. May it be an instrument of healing to conflict and strife, calming chaos and confusion, and soothing loss and grief, including our beloved Earth and all beings whose lives have been touched by challenge.
Being Peace and Radiating Peace and Healing Through the World
Begin today.
Repeat this meditation daily.
Repeat as often as it enters your awareness.
Maintain a peaceful state within yourself.
Speaking and Sharing Peace
Please forward this to as many people and contacts as possible throughout the world using emails, Facebook, Twitter and other elecronic platforms.
This meditation can be viewed at the Healing Beyond Borders Website at www.HealingBeyondBorders.org
Feeling Peace
Focus on yourself and check into your emotional state and level of peace in the present moment.
Rate it 10 peaceful, to 0 agitated.
Focus on your heart and breath.
Breathe in for a count of 5 and out for a count of 5.
Your breathing is slow, even and relaxed. Continue this breath.
Begin to gently tap your feet, alternating feet, right and left, right and left.
State to yourself, "Even though I feel (fill in the blank) I love and accept myself wholly and completely. I am peace. I am grateful. I am whole."
Continue until you feel enormous gratitude and peace, rating at a 10.
Acting Peace
Visualize oneself, one's community, and our world peaceful and whole
Being Peace. (Based on Wisdom Quest, Deepak Chopra on Peace)
Let us continue our healing energy up to and through this week's international conference.Let us continue our healing energy throughout the end of the year (and beyond) in support and honor of all those who continue the work of Healing and Peace around the world who are in service and continuing to Spread Healing Light Worldwide.
Being Grateful. See it happening and already manifested. Spread Compassion.

With gratitude, love and light,
Healing Beyond Borders Board of Directors, Staff and Volunteers
Mary-Cathrine Campbell, President
Joel Anderson, Vice President
Victoria Cornelius, Secretary
Lisa Crouch, Treasurer
Evie Caprel, Director
Jeanne Whalen, Director
Annis Parker, Director
Janet Tait, Director
Maureen Kowba, Director
Deb Goldberg, Director
Lisa C. Anselme, Executive Director
Mary O'Neill, Immediate Past President
Kassi Anderson, Certification Administrator
Carrie Niewenhous, Education Administrator
Cathy Nunemaker, Membership Administrator