Conference Presenters
Arti Prasad MD, FACP, ABOIM
Dr. Arti Prasad is the new Chief Strategic Development Officer at Hennepin Healthcare. She is a Professor of Internal Medicine at University of Minnesota, Clinical Professor of Medicine at University of New Mexico, an adjunct Professor in the College of Integrative Medicine at Maharishi International University (MIU) READ MORE...
---
Rev. Rosalyn L. Bruyere D.D.
Rosalyn L. Bruyere is an internationally acclaimed healer, clairvoyant and medicine woman. Her frequent collaborations with physicians and scientists reflect her belief that healing and health should be a cooperative effort between patient, physician and healer. Her combined scientific and spiritual focus influences both her teaching and writing style and serves to bridge the gap between concept and reality. READ MORE...
---
Christine Page MD
A pioneering health practitioner, Christine is a true holistic doctor, with a passion for seeing and treating the whole person; body, mind and spirit. Raised amongst healers, psychics and complementary medicine practitioners, she's been called a mystical physician gifted with both healing and intuitive skills. READ MORE...
---
W. Brugh Joy MD, Author, Healer

Dr. W. Brugh Joy held a BA from the University of Southern California (graduating Magna Cum Laude and elected into Phi Beta Kappa). He held a medical degree from the University of Southern California, where he was elected into the Alpha Omega Alpha Medical scholastic society. He completed an internship and first year of Medical Residency at Johns Hopkins Hospital in Baltimore Maryland, and concluded his Internal Medicine training READ MORE...
---
Paul J. Steinbroner BA, Filmmaker

Paul founded CNS Productions in 1983, where he produced and distributed more than 50 films, ranging from educational materials on addiction, neuropharmacology and brain chemistry, to uplifting and transformational documentaries. Additionally he published all 8 versions of the text book Uppers, Downers, All Arounders which is used to train substance abuse counselors. READ MORE...
---
Phoebe Fazio RM, Yoga Teacher
Phoebe has been transforming lives through a unique form of healing called Sound Washing® and her Vision Alignment programs. Using her voice, she channels vibrational messages from the Divine. As a Reiki Master and Yoga teacher, her true essence radiates when sharing her gifts with others.
---
Roxane Chan PhD, BSN, MS, AHN-BC
Roxane is a board certified advanced holistic nurse, and holistic nurse consultant working through her company, Chan Body Energy. Her areas of specialty include Mindfulness and Self-Compassion Practices, Health Justice, and Organization and Individual Health. Roxane earned a Baccalaureate of nursing from Northern Illinois University, a Master's in nursing administration from the University of Illinois at Chicago, and received her PhD in community health promotion from the University of Michigan where she conducted READ MORE...
---
Joel G. Anderson PhD, CHTP, FGSA
Joel G. Anderson is an Associate Professor in the College of Nursing at the University of Tennessee. He holds a Doctor of Philosophy Degree in Nutrition from the University of North Carolina-Greensboro, a Bachelor of Science Degree in Biology from the University of North Carolina-Wilmington, and a certificate in Advanced Clinical Dementia Practice from the University of Michigan. READ MORE...
---
Victoria E. Cornelius MD, CHTP, RYT 200 hours
Victoria Cornelius is Board Certified in Pediatrics and Internal Medicine, and Adolescent Medicine, and currently serves as Adjunct Professor of Pediatrics, Division of Adolescent Medicine St. Louis University Health Science Center. Previous positions include Assistant Professor of Internal Medicine and Pediatrics (clinical track) St. Louis University Health Science Center, and Associate Program Director READ MORE...
---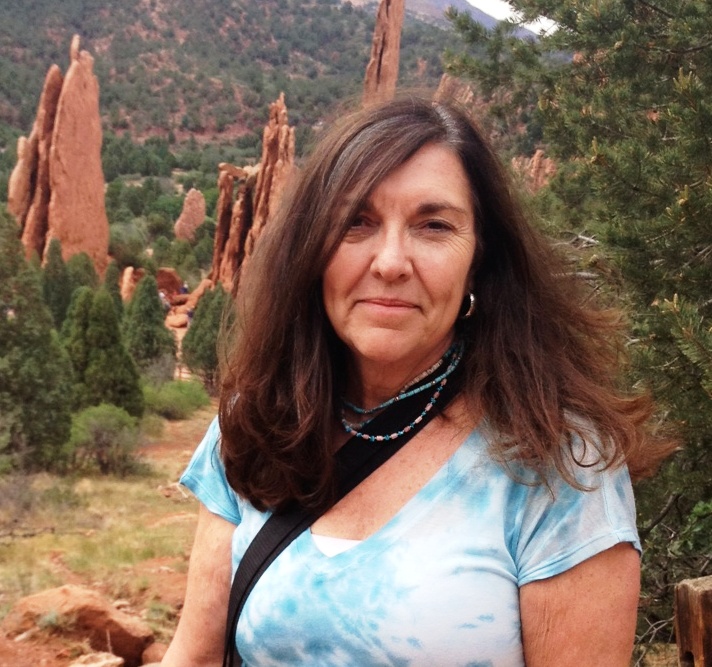 Lisa C. Anselme BLS, RN, HN-BC, CHTP/I
Lisa Anselme is a Registered Nurse of 44+ years and a passionate, dedicated advocate for holistic/integrative health. A long time consultant to health care facilities in integrative health, she is the Executive Director for Healing Beyond Borders. Lisa holds a Bachelors degree in Liberal Studies from the University of Iowa READ MORE...
---
Anne Day BSN, MA, HN-BC, CHTP/I
Anne Day has been a visionary in helping to build two holistic health centers in Lakewood, Colorado. She is a past President and Charter Member of Healing Touch International, (now dba Healing Beyond Borders) and was a member of the Board of Directors for over 8 years. READ MORE...
---
Christa Voorn RN, BScN, CHTP/I
Christa Voorn is a Course 1 Instructor. She has an active Healing Touch practice and is a member of the Board of Directors of Healing Beyond Borders. She has been a nurse for more than 30 years and has worked internationally (Canada, USA, Vietnam and the Netherlands). She maintains clinical practice as a High Care nurse in the PICU of Erasmus MC Sophia Children's Hospital, Rotterdam, Netherlands. READ MORE...
---
Nancy Strybol BSN, MS, CHTP/I
Nancy Strybol is a Certified Healing Touch Practitioner and Instructor who works with people with both acute and chronic conditions. Her recent focus is on working with people with NAH (non-congenital brain injury). Previously, she was active as a Healing Touch practitioner in the oncology room of the MCH (Haaglanden Medical Center). Nancy's interest in "working with energy" arose at the end of her 30-year career as a nurse READ MORE...
---
Martina Limbach BCN, CHTP
Martina Limbach is a Certified Healing Touch Practitioner who works with patients with acute and chronic conditions. She worked for 40 years as a community care nurse. She integrated Therapeutic Touch in her care in 1995. In 2000 she started her Healing Touch education, bringing treatments to friends and patients in nursing homes and different hospital facilities. Martina has an active Healing Touch practice in the Netherlands.
---
Victoria Menzies PhD, RN, FAAN
Associate Professor, Family, Community and Health Systems Science, University of Florida. Dr. Menzies is a PhD prepared nurse researcher and educator. Her broad clinical training as a psychiatric clinical nurse specialist and her doctoral training in research methods have provided an ideal foundation for examining the biobehavioral factors in human health and disease. READ MORE...
---
Myra Tovey RN, BS, CHTP/I, HN-BC
Myra Tovey has been associated with Healing Touch as an organization since its inception in 1988 and studied with Brugh Joy, MD (the originator of the Chakra Connection), since 1981. Myra worked with Janet Mengten, the founder of Healing Touch, and two other nurses to help create a national program. Myra is a Certified Healing Touch Practitioner and Instructor. She has served both on the Healing Beyond Borders and American Holistic Nurses Association Board of Directors. READ MORE...
---
Donna C. Henry RN, MSN, CHTP, LMT, AHN-BC
Donna is a Certified Holistic Nurse, Certified Healing Touch Practitioner and Licensed Massage Therapist. She provides services for family, friends and community, providing education and direct care with healing touch, massage therapy and holistic nurse. Donna is a charter member of Healing Touch International/Healing Beyond Borders. She was an educator and administrator in a community college setting for 30 years and continues to mentor persons who assumed the position following her retirement. She is a strong advocate for underserved and marginalized populations.
---
Deb Carter CHTP/I
Based in Christchurch, New Zealand, Deb has a full-time clinical practice encompassing Healing Touch, Esoteric Healing, and Sound work. She has an educative arm, teaching Healing Touch Courses 1, 2 and 3, along with sharing the benefits of Healing Touch within the Secondary School Curriculum to Year 13 students and to the wider community. She has spent time in the field studying Rongoa – Indigenous Maori herbs and has engaged with the study of Maori Esoteric Wisdom with the late Rev Maurice Grey. READ MORE...
---
Diane Wind Wardell PhD, RN, AHN-BC, CHTP/I
Diane Wind Wardell has been with the Healing Touch community for 25 years and worked closely with the founder, Janet Mentgen. Shis is co-author and co-editor of Healing Touch: Enhancing Life through Energy Therapy (2014) and Collaborative Meditations (2023) and author of White Shadow: Walking with Janet Mentgen. READ MORE...
---
Mari Kelley RN, CHTP, CHTI, RPCV, PCRV
Mari Kelley has 41 years of Clinical and Administrative Nursing in Hospital settings, as well as Community Health Outreach Volunteer and Maternal and Child Health Specialist with the US Peace Corps in Uganda and Zambia. She served as Nurse Manager of Critical Care and Renal Dialysis at hospital institutions and initiated training staff in Healing Touch at the Department of Veteran Affairs in Virginia and Los Angeles, CA for all interested Healthcare Professionals, raising awareness in the medical profession to energy therapy. READ MORE...
---
JoAnne Auger RN, CHPPN
JoAnne is a registered nurse, certified in hospice/palliative pediatric nursing, who has dedicated the heart of her career to gentling the journey for children at life's end. She serves the patients and families at Rady Children's Hospital in San Diego as the Supportive Care RN Coordinator. As the parent of a childhood cancer survivor, she has rare insight into the burdens shouldered by families when a child is very sick. She has walked alongside many hundreds of families on their journeys through serious illness, on the paths to both survivorship and bereavement.
---
Stacey Quade COTA/L, CHTP/I, Herbalist
Stacey has maintained a private practice in Healing Touch and Herbal Medicine since 2002 in Duluth, MN. Retired in October 2021 as a Certified Occupational Therapy Assistant at Essentia Health Miller Dwan Rehabilitation where she had specialized in Traumatic Brain Injury for 33 years, was part of Energy Based Therapy Research, and served on the Integrative Health Advisory Committee. READ MORE...
---
Mary Szczepanski MS, HNB-BC, CHTP/I
Mary Szczepanski has worked in nursing in psychiatric/mental health settings, education. She currently provides Healing Touch at the local hospital in Juneau, Alaska and also has a holistic nursing private practice offering energy healing and related classes and techniques in person and online. READ MORE...
---
Tami Briggs CHP, MBA, Therapeutic Harpist
Tami Briggs founded Musical Reflections located in Minneapolis, Minnesota in 1999 after eceiving her International Harp Therapy Program certification. She has produced 15 CDs for relaxation and written two books. Her newest project is fulfilling her dream of using her harp for world peace by founding Healing Harps for Global Peace and Unity READ MORE...
---
Gina Bondurant BSN, RN, CHTP/I, Herbalist
Gina has been a Registered Nurse since 1997 working primary care on a pediatric and adult medical-surgical inpatient unit. Her roles past and present include Staff RN, Shift Coordinator/Charge Nurse, Certified Pediatric Advanced Life Support Instructor, Pediatric Clinical Educator in Staff Development: member Shared Governance READ MORE...
---
Rosalie Van Aken PhD, RN, CHTP/I
Rosalie is an Australian Registered Nurse who has practiced mainly in the areas of mental health and drug and alcohol. She was also employed by Southern Cross University teaching in the areas of Natural Therapies, Stress Management READ MORE...
---
David Rabinowitsch DNP, RN, AHN-BC CHTP/I, SGAHN
David Rabinowitsch, DNP RN AHN-BC CHTP/I CNE SGAHN has been a nurse for 30 years and a nurse educator in almost every area of care. As a nurse educator, he developed and taught many holistic nursing courses. He volunteers at a VA hospital and continues to teach clinical nursing there for York College of CUNY. Dr. Rabinowitsch is a past president of the American Holistic Nursing Credentialing Center. READ MORE...
---
Debra Denker CHTP/I, Author
Debra Denker, CHTI, has been a Certified Healing Touch Practitioner since 2002 and an instructor since 2006. She has taught Healing Touch in the US, South Africa, and Tibet and has private practices in New Mexico and Alaska. Debra began studying the healing arts with Rev. Rosalyn Bruyere in 1986. READ MORE...
---
Debbie Derflinger BSN, RN, CHP
Debbie Derflinger, BSN, RN, Joyologist, CLL-E, CHP, NBC-HWC humanizes healthcare with love & Laughter. She is a proud diploma graduate from Trumbull Memorial Hospital School of Nursing and a BSN from Malone University. Nursing experience includes Army dispensary treatment room, ER, VA primary care, VA Mental Health, and VA Whole Health. A nurse healer practicing Laughter, Reiki, Labyrinth, Tai Chi Easy, drum circle, tapping, and sound healing. She is passionate about the Arts in Healthcare and the healing power of laughter. As the Whole Health RN at the Cleveland VA Healthcare System, she develops and facilitates groups for Veterans with a holistic nursing focus.
---
Meta Commerse MA, MFA, CWP
Meta is an elder who has had a fruitful teaching career, including 5 years in grades K-12, 6 years as an adjunct professor in both public and private schools, and since 2015, in community-based adult education. She is an author, word medicine woman in the Southern Appalachian tradition inherited from her grandmother. READ MORE...
---
Suzanne M. Hess PhD, CHTP
Sue Hess, Ph.D., CHTP, is a former NC cancer researcher and Assistant Professor at Wake Forest University School of Medicine in Winston-Salem, NC and current HRI Scientist, Department of Gynecologic Oncology and Assistant Professor at Roswell Park Comprehensive Cancer Center in Buffalo, NY. Her current work focuses on writing grants and publications, as well as managing projects and clinical trials related to ovarian cancer. READ MORE...
---
Lynn LeMere RN, BSN, CHTP/I
Lynn Le Mere, RN, BSN, CHTP/I has been a nurse for 32 years. Lynn is a Certified Healing Touch Practitioner and Instructor. She has worked in Neurology, Neurosurgical ICU, Cardiac, Perioperative, and Care Coordination as a nurse in hospital settings. She has worked as a Case Manager in Hospice and Disease Management. Many professional and personal experiences lead her to take Healing Touch classes. READ MORE...
---
Tracy Regan Vacura BFA, MFA, CHTP, Yoga Teacher E-RYT 500
Tracy believes yoga is a time for deep connectedness. Having spent decades teaching dance, she loves fully-embodied movement and feels passionate about understanding anatomy and alignment. She enjoys working with people to center, find what is truly important, and then magnify their own unique gifts in the world. READ MORE...
---
Patricia Ann O'Rourke MA, LMBT, RN, BC, CCRN-K CHPN, HN-BC, HWNC, NBC-HWC-BC
Patti O'Rourke is a lifelong learner. 60 years in nursing & still going! A joyologist, nurse healer, educator, mentor, & coach about covers it. Areas worked – critical care & psych in civilian nursing, in the Navy, & in the VA. An educator in diploma, community college, & university, both clinical & classroom, and in the community. READ MORE...
---
Lisette Shanhai MSN, RN, AHN-BC, HWNC-BC, QTTP
Lisette Shanhai, MSN, RN, AHN-BC, HWNC-BC, QTTP (She/Her) received her undergraduate degree from the University of Central Florida and her graduate degree with a concentration in Advanced Holistic Nursing from Florida Atlantic University. Her diverse nursing experience includes travel nursing, nephrology, post-surgical, step-down READ MORE...
---
Linda Hoskins CHTP
Healing Touch has become my third profession after Microbiology technician and then a Nonprofit Management consultant. However, energy work is my real passion, and I was drawn to Healing Touch through studying the Enneagram in my local community of St. Paul MN. What's the connection? Both focus on connecting our READ MORE...
---
Janet Hovde MA, BS, OTL, CHTP
Janet Hovde has had a private healing practice for 25 years. She is a licensed Occupational Therapist with work experience in long term care, assisted living, memory care, hospital, school and home care settings. She is a Certified Healing Touch Practitioner, Certified Aromatherapist and practitioner of Chinese Energetic Medicine. READ MORE...
---
Carol Geisler PhD, RN
Carol has been teaching and serving as the Research Coordinator in the Master of Arts in Holistic Health Studies St. Catherine University since 2004 and has guided over 250 graduate students in completing a master's thesis of their own choosing. Personally, she has been interested in the interconnections between mind, body, and spirit since she was a young child. Her life journey has taken her on an interesting and ever-evolving path READ MORE...
---
Janet Marinelli MS
Janet Marinelli is Assistant Professor, and grateful to teach in the Master of Arts in Holistic Health Studies Program at St. Catherine University; she has been doing so since its creation in 2004. A highlight of her teaching career has been to lead the early collaborative development of curriculum. She has many interests, as her students do, including spirituality, energy healing, the arts and healing, women and myth, and Jungian psychology. READ MORE...