Conference Presenters
---
JoEllen Koerner PhD, FAAN
JoEllen Koerner has enjoyed a lifelong nursing career, practicing in diverse settings from a rural 10 bed hospital in South Dakota to a computer-based 'Primary Care Clinic in the Cloud' that reaches from Africa to Switzerland to the Reservations of the Great Plains. A third-generation descendant of Mennonites migrating from Russia to homestead in America where the railroad ended - the Dakota Plains - her family would have perished their first winter without the support of the generous Lakota Sioux Nation. The bond of respect and friendship between these two cultures has spanned generations, giving rich depth of understanding to her world view and meaning to her lifework. READ MORE...
---
Michelle Reugebrink
NBC-HWC, Mindfulness & Resiliency Program Manager and Master Coach
Michelle's recent positions held were Civil Rights Training Specialist and Health, Wellness, and Resiliency Manager. Michelle worked for 16 years on wildland fire engines, hand crews, and hotshot crews and still holds fire quals. She worked several years as an Occupational Health and Safety Manager for the Pacific Southwest Region in California, Hawaii, and the Pacific Islands. Michelle was featured in the April 2018, 5th anniversary edition of Mindful magazine for her work around Mindfulness-Based Stress Reduction (MBSR) and coaching. READ MORE...
---
Kenneth Cohen MA, Qigong and Tai Chi Grandmaster

Kenneth Cohen (www.kennethcohen.com), world renowned Qigong and Tai Chi Grandmaster, has been practicing Chinese healing, contemplative, and martial arts since 1968. He is the author of the critically acclaimed book The Way of Qigong: The Art and Science of Chinese Energy Healing and more than 200 journal articles on spirituality and health. In 1974 Ken received the Teaching Certificate from the William C.C. Chen School of T'ai Chi Ch'uan and later became the only apprentice to Taoist Abbot Huang Gengshi (1910-1999). Ken speaks and reads the Chinese language, and his academic training includes graduate study of Taoism and theology. READ MORE...
---
Irma D. Herrera J.D., Lawyer, Writer, Solo Performer, Life-Long Learner, Social Justice Activista
Irma D. Herrera is lawyer turned performance artist. For fifteen years, she served as the Executive Director of Equal Rights Advocates, a San Francisco based organization whose mission is to protect and secure equal rights and economic opportunities for women and girls through litigation and advocacy. During its almost 50-year history, ERA's lawyers have successfully litigated cases numerous impact cases and greatly expanded opportunities for women. Irma has also worked with MALDEF, the Mexican American Legal Defense and Education Fund and as a legal aid lawyer representing Spanish-speaking farm workers. READ MORE...
---
Jamie K. Reaser PhD
Jamie K. Reaser has a deep fondness for the wild, intimate, and unnamable. She received a BS in Field Biology, with a minor in Studio Art, from the College of William and Mary and her doctorate in Biology from Stanford University. She has worked around the world as an ecologist, communication psychologist, international policy negotiator, leadership trainer, and wilderness rites-of-passage guide. She is also a practitioner and teacher of eco-psychology, nature-based spirituality, and various approaches to expanding human consciousness, as well as a writer (poetry and prose) and artist. READ MORE...
---
Eileen Day McKusick MA
Eileen Day McKusick is a pioneer in the fields of the human biofield, therapeutic sound, and electric health. A researcher, author, inventor, educator, speaker and practitioner, Eileen has been researching health since 1987, and specifically how sound impacts health, since 1996. READ MORE...
---
Laurie Ellis-Young MTC, SYT
Laurie Ellis-Young is an internationally recognized speaker, author, Senior Yoga Teacher (Yoga Alliance U.K.), MBSR instructor, (SHIFT) peace ambassador, and a pioneer in teaching optimal breathing.
During her early career in the stressful airline industry, Laurie vacationed by leading many adventure-filled treks in the Himalayas and Andes. With limited oxygen, and the highest mountains in the world as her teachers she discovered the power of breath for "peak" performance, physically and psychologically. She has led groups to over twenty countries including Mexico, Guatemala, Peru, Ecuador, Bolivia, India, Nepal, Thailand, Tibet, Cambodia, France, Spain, and Italy. READ MORE...
---
George T. Ellis PsyD
George T. Ellis is a Licensed clinical psychologist with 40+ years of experience in conflict resolution, stress management, trauma, crosscultural psychotherapy, neuropsychology, and MBSR training.
George has been founding director of numerous programs within global organizations and NGO's including the UN, USAID, and OSCE (Organization for Security and Cooperation in Europe). He has practiced as a psychologist and consulted nationally, internationally, privately, in innovative schools, active conflict zones, telehealth and the US prison system.
---
Pamela Miles, Reiki Master, Author, Medical Reiki Expert

Pamela Miles is an internationally renowned Reiki master and the foremost Medical Reiki pioneer, bringing the practice to conventional medicine in the 90s. Over the course of nearly four decades of experience with spiritual practice, she's collaborated on various projects with academic medical centers including Yale, Harvard and the National Institutes of Health. Pamela has been published in peer-reviewed medical journals, including the preeminent Journal of the American College of Cardiology. She's also brought her insight to corporate outlets such as Google and Unilever. READ MORE...
---
Belleruth Naparstek ACSW, BCD

Author and nationally recognized guided imagery pioneer Belleruth Naparstek is founding CEO of HealthJourneys.com and the voice on many of its award winning guided imagery and meditation recordings. READ MORE...
---
Lorrie Webb Grillo
Certified Practitioner of Essential Feng Shui®.
Lorrie is a consultant and practitioner of Essential Feng Shui®. As a graduate of the Western School of Feng Shui™, she practices a Western cultural interpretation of the ancient Eastern principles of Form School Feng Shui. As an educator of the principles of Feng Shui, one of her goals is to teach these principles to clients so they can bring Feng Shui into their lives as a process and a practice - not just a project, but for change. READ MORE...
---
Rosalie Van Aken RN, PhD, CHTP/I
Rosalie has been using energy techniques in her practice for over 29 years and is keenly interested in the area of the path of the healer and how best we can assist each other to deepen our awareness and maintain clear energy fields and boundaries. She comes from a mental health nursing background and specializes in the area of drug and alcohol/mental health. READ MORE...
---
Lisa C. Anselme BLS, RN, HN-BC, CHTP/I
Lisa Anselme has been a Registered Nurse for 42 years and a passionate, dedicated advocate, practitioner and visionary for holistic and integrative health, and biomedical ethics. A long time consultant to health care facilities in integrative health, she is Executive Director for Healing Beyond Borders. READ MORE...
---
Yotam Heineberg PhD
Dr. Yotam Heineberg is a licensed clinical psychologist and a clinical faculty member at Palo Alto University, where he not only teaches but also offers clinical and experiential group trainings in resilience-oriented approaches to healing and growth such as Compassion Focused Therapy (CFT).
Yotam completed his doctorate at the PGSP-Stanford Psy.D. Consortium. He did his post-doctoral training and later acted as a healthcare Fellow at Stanford University with the Center for Compassion and Altruism, Research and Education (CCARE), where he developed various programs focused on resilience, burnout reduction, team building and compassion at the Dignity Health hospital chain. READ MORE...
---
Joel G. Anderson PhD, CHTP, FGSA
Joel G. Anderson is an Associate Professor in the College of Nursing at the University of Tennessee. He holds a Doctor of Philosophy Degree in Nutrition from the University of North Carolina-Greensboro, a Bachelor of Science Degree in Biology from the University of North Carolina-Wilmington, and a certificate in Advanced Clinical Dementia Practice from the University of Michigan. READ MORE...
---
Ron Damico BS, Intuitive Healer, Spiritual Guide, Transformational Catalyst

Ron has been supporting people in the field of holistic health for more than twenty years and has provided spiritual and life guidance to thousands of people around the world. Ron's passion is to facilitate awakening for those who wish to evolve, expand, and energize their health and change their lives at a core level. READ MORE...
---
Wendie Colter MCWC, CMIP
Wendie Colter is a Certified Medical Intuitive, Master Certified Wellness Coach, and founder/CEO of The Practical Path®, Inc. Her accredited certification program, Medical Intuitive Training™, has been pivotal in helping wellness professionals develop and optimize their inherent intuition. Wendie's trailblazing research on medical intuition is published in the peer-reviewed Journal of Alternative and Complementary Medicine, and she is the author of the groundbreaking book, Essentials of Medical Intuition: A Visionary Path to Wellness (Watkins/Penguin-RandomHouse).
---
Victoria E. Cornelius MD, CHTP, RYT 200 hours

Victoria Cornelius is Board Certified in Pediatrics and Internal Medicine, and Adolescent Medicine, and currently serves as Adjunct Professor of Pediatrics, Division of Adolescent Medicine St. Louis University Health Science Center. Previous positions include Assistant Professor of Internal Medicine and Pediatrics (clinical track) St. Louis University Health Science Center, and Associate Program Director of Internal Medicine Program, University of Louisville, Louisville, KY, and Staff Physician and Educator in Emergency Medicine and Ambulatory Care, Newark Beth Israel Hospital (Affiliated with UMDNJ). READ MORE...
---
Linda Thomas PhD, APRN, FNP-C, NPD-BC, CCRN, CHTP/I, HTAP
Linda Thomas graduated with a diploma in nursing from Orangeburg Regional Hospital School of Nursing (1974), BSN from UNC-Chapel Hill (1990), MSN from East Carolina University (1994), Ph.D. from East Carolina University (2010), and her Family Nurse Practitioner from American Sentinel College of Nursing and Health Science (2021). Linda embraces a holistic approach to nursing and shares this concept with others. She believes we all have the power to heal ourselves and by holding the highest intention for the good of all mankind, we promote peace, harmony, and balance within, thereby transforming our world.
---
Tami Briggs CHP, MBA, Therapeutic Harpist
After receiving her International Harp Therapy Program certification, Tami Briggs founded Musical Reflections located in Minneapolis, Minnesota in 1999. She has produced 15 CDs for relaxation and written two books. Her newest project is fulfilling her dream of using her harp for world peace by founding Healing Harps for Global Peace and Unity (harpists around the world who play with love for unity, peace and planetary healing). Through the vibrations of the harp, the musical intention is to help you connect with your own inner peace so that you can radiate it out bringing peace and calm to the world.
---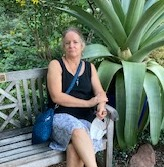 Gina Bondurant BSN, RN, CHTP/I, Herbalist
Gina has been a Registered Nurse since 1997 working primary care on a pediatric and adult medical-surgical inpatient unit. Her roles past and present include Staff RN, Shift Coordinator/Charge Nurse, Certified Pediatric Advanced Life Support Instructor, Pediatric Clinical Educator in Staff Development: member Shared Governance: Nursing Excellence Champions, Chair Sentara Pediatric Practice Forum focusing on development of best practice, policy and procedure to insure safe, competent care of children across a 13-hospital system in VA, MD and NC. Magnet Ambassador and Healing Touch Provider for hospital staff through the Care or the Caregiver Program. READ MORE...
---
Vicki Marish RN, MSN, MSED, CHTP/I
Vicki Marish is a certified Healing Touch Practitioner and Instructor for over 25 years, has always been interested in learning about using energy to support the healing of emotional traumas. Her client practice has brought her clients with physical and emotional challenges. She recognizes the impact of stress and life experiences on individual's lives. Her curiosity and desire to learn safe, no re-traumatizing energy-based methods that support long lasting emotional healing for individuals, has guided her to study Presence as a deepening and strengthening of Healing Touch for clients.
---
Diane Wind Wardell PhD, RN, AHN-BC, CHTP/I
Diane Wind Wardell has been with the Healing Touch community for 25 years and worked closely with the founder, Janet Mentgen. She is an author of two books about Healing Touch. She has also acted in research positions within the organization and nationally. She has conducted studies on Healing Touch with the elderly and spinal cord injured patients and has published these findings and other articles on Healing Touch in professional journals. She is currently a Professor of Nursing at Cizik School of Nursing and has taught all levels of the nursing and Healing Touch curriculum.
---
Suzanne M. Hess PhD, CHTP

Sue Hess is an HRI Scientist and Assistant Professor at Roswell Park Comprehensive Cancer Center. She is a Certified Healing Touch Practitioner (CHTP) since 2005, a Course 1 Healing Touch (HT) Instructor in Training with HBB with over 20 years of experience and is also Chair of the Healing Beyond Borders research committee and Research Director. Sue brought HT to Roswell Park in Buffalo, NY and continued growing HT programs. Sue continues to present HT at events sponsored by Roswell Park and within the community, as well as helps develop HT research projects and programs across the United States and abroad.
---
Bonnie Thompson HTCP, CECP/CBCP
Bonnie Thompson has been an Energy Medicine practitioner and educator since 2006. Always exploring the leading edge of knowledge on health and wellness, she specializes in supporting clients of all ages with managing stress states and working with emotional energy.
---
Kristi Joy HTCP/I, LMT
Kristi Joy has been practicing Healing Touch since 2000. She is a Safe and Sound Protocol Certified Provider, Integrated Listening Systems, Licensed Massage Therapist and co-founder of Star Blossom Education, co-creating and teaching courses on Polyvagal Theory.
---
Carol Geisler PhD, RN
Carol has been teaching and serving as the Research Coordinator in the Master of Arts in Holistic Health Studies St. Catherine University since 2004 and has guided over 250 graduate students in completing a master's thesis of their own choosing. Personally, she has been interested in the interconnections between mind, body, and spirit since she was a young child. Her life journey has taken her on an interesting and ever-evolving path where she has studied nursing, counseling, psychology, spirituality, energy healing, plants as medicine, soul purpose, ritual, death & dying, meditation, collaboration, and research as part of her own lifelong integrative health journey.
---
Meghan Hayes MSN, ANP-BC, CHTP
Meghan Hayes is a Nurse Practitioner, Certified Healing Touch Practitioner, Singer-Songwriter and Landscape Designer. She is the owner-operator of Tabula Rasa Healing Services, and a Clinical Instructor at the Nell Hodgson Woodruff School of Nursing at Emory University. She is currently working on her fourth studio album.
---
Sr. Eileen Kearney NT, CHTP/I
Sr. Eileen Kearney is an Irish Presentation Sister living and working in Latin America for almost 40 years. She is an educator who believes strongly in the empowerment of women and children. She attended the first Healing Touch classes taught in Lima, Peru in 2000 and has been actively involved in the teaching and development of HT in Peru, Chile Honduras, Ireland and Zimbabwe – especially in marginalized communities. READ MORE...
Sr. Marg Kehoe CHTP/I
Sr. Marg Kehoe is an Australian Presentation Sister who has been living in Latin America for the past 37 years. She has a degree in Education and has been a Certified Healing Touch Instructor for 16 years. She practices Healing Touch in "El Centro Nana Nagle" and is the founding director of "Corazon de Nana", a wholistic center dedicated to the well being of children and adolescents in a human settlement on the outskirts of Lima, Peru. READ MORE...
---
Janet Marinelli, MS
Janet Marinelli is Assistant Professor, and grateful to teach in the Master of Arts in Holistic Health Studies Program at St. Catherine University; she has been doing so since its creation in 2004. A highlight of her teaching career has been to lead the early collaborative development of curriculum. She has many interests, as her students do, including spirituality, energy healing, the arts and healing, women and myth, and Jungian psychology. The overarching theme for her teaching is transformative process, and it is a joy for her to work with students as we explore at the edge of knowing.
---
Rev. Bobbi Bell MDiv, CHTP
Bobbi Bell is a Lutheran pastor and Disneyphile who believes in God's revealed presence. She was an elementary and special education teacher utilizing energetic techniques with students and athletes while coaching sports and academic enrichment programs. Bobbi has attended the St Cloud, MN Citizen's Police Academy, Soul Injury, Pandemic Preparedness, EMDR conferences and more! A lifelong learner, she relishes the exploration and discovery of connections and relationships. Bobbi has been practicing Healing Touch and Healing Touch for animals since 2015, becoming a Pet Partners Therapy Team in 2018 and CHTP in 2021. Healing Touch has blessed her!
---
Elizabeth Willey BS, CHTP, Spiritual Director
Betsy Willey is a retired high school teacher, spiritual director, author of Footprints of the Soul: A Creative Guide for Spiritual Journey Groups, and retreat leader. She has spent years hiking and camping in the wilderness, including 20 trips to The Boundary Waters of Minnesota.
---
Helen Turner BSc, OT, CHTP
Helen holds a Bachelor of Science in Occupational Therapy from the University of Witwatersrand, Johannesburg, South Africa and has worked as an occupational therapist for nearly 40 years, both in Zimbabwe, Africa and Vancouver, B.C., Canada. She is a newly Certified Healing Touch Practitioner with a passion for learning and knowledge translation to advance Healing Touch practice.
---
Mary Szczepanski MS, HNC-HC, CHTP/I
Mary Szczepanski has worked in nursing in psychiatric/mental health settings, education. She currently provides Healing Touch at the local hospital in Juneau, Alaska and also has a holistic nursing private practice offering energy healing and related classes and techniques in person and online. Mary has served as chair and as a member of the Healing Touch International certification board and the Healing Beyond Borders Instructor Training Committee. She has written 3 books related to energy healing including: Energy Healing: Reflections on a Journey, A Path of Healing, and Strands. She has taught classes and written articles on Ending Racism and has led support groups and book groups on the topic.
---
Mari Kelley RN, CHTP, CHTI, RPCV, PCRV
Mari has 41 years of Clinical and Administrative Nursing in Hospital settings, as well as Community Health Outreach Volunteer and Maternal and Child Health Specialist with the US Peace Corps in Uganda and Zambia. She served as Nurse Manager of Critical Care and Renal Dialysis at hospital institutions and initiated training staff in Healing Touch at the Department of Veteran Affairs in VA and LA, CA for all interested Healthcare Professionals, raising awareness in the medical profession to energy therapy.
She has presented at numerous national and local conferences. Her private practice provides basic and advanced practice of a variety of healing modalities using energy-based concepts, tuning forks, and aromatherapy to restore wholeness and harmony to the Mind/Body/Spirit of persons seeking self-healing. Her private practice incorporates the nursing process, networking, mentoring, consulting, lecturing, teaching workshops for Healing Beyond Borders and Inner Sound Tuning Forks for the community. She continues to combine conventional and complementary therapies as an Integrative Healing Process.
---
Myra Tovey RN, BS, CHTP/I, HN-BC
Myra has been associated with Healing Touch as an organization since its inception in 1988 and studied with Brugh Joy, MD (the originator of the Chakra Connection), since 1981. Myra worked with Janet Mengten, the founder of Healing Touch, and two other nurses to help create a national program. Myra is a Certified Healing Touch Practitioner and Instructor. She has served both on the Healing Beyond Borders and American Holistic Nurses Association Board of Directors. In the 1990's Myra served as consultant at Colorado Center for Healing Touch. She has long taught Healing Touch Courses 1 and 2 and was the instructor for course 2 Instructor training. Myra has authored, Yes, I Will, an autobiographical book, and Meditations from the Heart, a relaxation CD. Currently she teaches classes in Heart Centered Living and is an avid watercolor artist.
---
Gayan Gregory Long
Gayan Gregory Long is a master drummer, mystic Sufi teacher, singer, storyteller, ritual leader and composer. Greg lived in Fort Collins, Colorado for many years but is now "on the road". He performs at venues as diverse as the Cathedral of Saint John's the Divine in New York City and the New Orleans Jazz and Heritage Festival. A Certified Leader of the Dances of Universal Peace, Gayan has been drumming for the Dances for twenty years. READ MORE...
---
Marcy Baruch
If the stars could sing a love song, they might very well sound like the voice of Marcy Baruch (Bah-Roosh!) Filled with radiant warmth, passion, and honesty, her music is born of one soul-mission: to remind us of the wondrous magnificence of who we truly are. READ MORE...